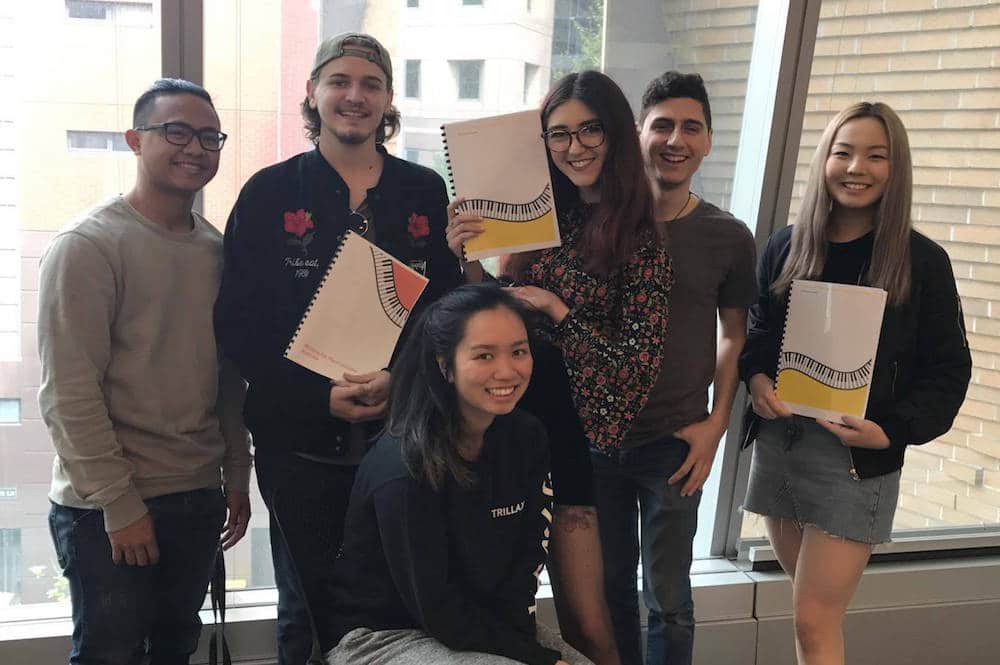 We are a network of Uni Students looking for piano tutor work across Australia….
We offer you 1 on 1 home piano lessons in Sydney, Melbourne, Brisbane, Adelaide, & Perth for students of all ages & levels

If you are looking for an eager, professional & reliable piano tutor to come to your home – one of us will be available, & will be able to provide you a very reasonable piano tutoring rate.
The musical talents of your child will shine brightly after lessons. Watch Music Lessons Academy student Ella play the piano.
We are currently students at universities across Australia. We live in various parts of Sydney, Melbourne, Brisbane, Adelaide, & Perth and are looking for more 1 on 1 piano tutoring students in their own home.
A diploma level pianist (AMusA) & a graduate from the University of Newcastle with a Bachelor of Music. Encouraging others to develop their interest in the piano by passing on my knowledge and love for music is something I am very passionate about.
Currently a student at the University of Technology Sydney while preparing for the AMusA (Diploma Piano), I am an experienced tutor who loves to share the joy of music with my students. I aim to make every lesson as fun and rewarding as possible.
Currently an Engineering student at UTS. I love all musical styles ranging from classical to jazz to contemporary hits. I am excited to share my passion for music and composition with my students.
Currently a Bachelor of Advanced Finance & Economics student at the University of Queensland. I am also studying for my CTMusA (Piano Diploma). I am passionate about education and love to help students develop and explore their appreciation of music.
Currently studying a Bachelor of Arts at Macquarie University. I am passionate about helping students find joy and excitement in learning to play the Piano, and helping to find and develop their own musical style.
Currently studying a Bachelor of Business at University of Western Sydney, I have completed all my piano grades in a short 10 year period. Music is a passion of mine and seeing each student's love of music grow with every lesson is a great honour.
Beginner Keyboard & Piano Lessons
Because of the old-fashioned method of teaching piano, many people have an image of a strict, regimented teacher drilling Bach into unwilling children. Our aim however is to make our students love playing music, and in most cases we start students off with a repertoire of songs that are familiar to the student, which makes learning easier & more fun for beginners.
The fundamentals of music theory, piano technique & performance are covered in every lesson. We encourage our students to play a range of musical styles as they progress, to open their minds and keep students interested.
Intermediate To Advanced Piano Lessons
We keep a close eye on our students development, and as soon as we think they are able, we like to bump them up to the next level and challenge them with the more advanced techniques.
The more students are immersed into the ins-and-outs of both technique and theory, the better for their musical development. Moreover at this stage, in addition to the private lessons and the group rehearsals, we typically get our students into live performances on stage.
Local Teachers for Private Piano Lessons in Sydney, Melbourne, Brisbane, Adelaide, & Perth
Piano Lessons Australia is the right place for you especially if you are interested in private piano classes or lessons with certified piano teachers in Sydney, Melbourne or Brisbane.
You can take these lessons in the traditional way (in person), or if it is more convenient you can take them online.
Either way, private piano lessons can speed up your progress, make practice more enjoyable, and improve your chances of gaining any real success with the instrument.
The modest cost of 1 on 1 piano lessons far outweigh the long term rewards.
Our professional local piano teachers are able to help students from all age ranges: from seniors, adults, teenagers, to young children.
In addition to the physical aspect of learning to play the piano your teacher will also introduce you to the basics of music theory, such as chord progressions, the fundamentals of voice, key training, chord inversion, and note counting.
In addition you will learn exercises to facilitate and improve your technique more quickly such as hand to keyboard posture and finger speed exercises.
In short your piano teacher can offer techniques and insights that will help to accelerate your progress in a way that likely will not happen if you teach yourself.
No matter whether you are at an advanced, intermediate, or beginner level, our teachers have a variety of different styles and backgrounds which means it should not be hard to find the right match for both your skill level and your musical taste.
The specialties of each of our teachers are listed on their profiles along with additional details like their personal background, photos, feedback from students, and their availability for giving lessons.
Students who prefer to take their piano lessons online can learn conveniently from home, pay lower rates, and choose from a much broader selection of teachers from all around the country.
If you have any experience taking music lessons using Skype, you will probably love our online 1 on 1 piano lessons.
We are so confident that you will be happy with your first lesson that we offer our customers a 100% satisfaction guarantee for their first lesson.
With no risk involved, why not find
the best piano teacher in Sydney
the best piano teacher in Brisbane
the best piano teacher in Melbourne
the best piano teacher in Adelaide
the best piano teacher in Perth
TODAY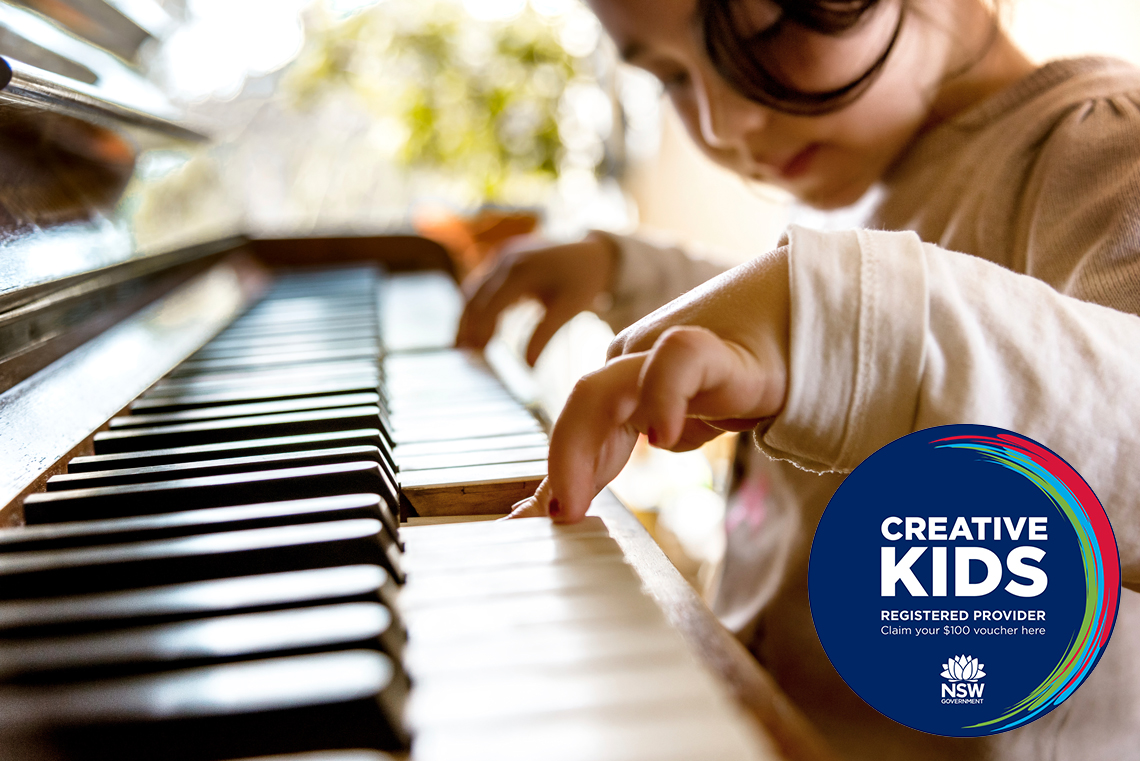 Please email us now - and one of the team will be in contact with you soon
THE BEST AGE TO LEARN TO PLAY PIANO
There is no clear-cut answer to this question, and it really depends on the student's own motivation more than their age.
Lessons for young learners (students under 6) focus on the fundamentals of music, which can be built upon as they grow. For more mature students learning for the first time, the focus of lessons will be on styles you are interested in playing! Whether it is Jazz, Popular Music or Classical, we want to see all our students grown into talented performers.
FINDING A PIANO/KEYBOARD TEACHER MADE EASY
Our piano teachers are always eager for new students. Find a piano teacher to come to your home within a week from enquiring! All beginner students also receive a free beginner songbook, valued at $22, to get you on your learning journey quicker than you could imagine. We offer 45 minute, 60 minute and 90 minute lesson blocks.
Your fee will include the private lessons, and all associated learning materials and guides.
KEYBOARD LESSONS FOR 4-YEAR-OLDS?
In terms of dexterity, but even more so in terms of patience, 4 years old is quite young to pick up the piano and might not be fruitful.
However children of this age can take part in our Little Wing program to learn the fundamentals of music and the keyboard in a fun way, and they may gain enough from the experience to make it worthwhile.
Private Piano Lessons 'NEAR Me'
You can take these lessons in the traditional way (in person), or if it is more convenient you can take them online. Either way, private piano lessons can speed up your progress, make practice more enjoyable, and improve your chances of gaining any real success on the piano.
KEYBOARD AND PIANO LESSON FOR ALL AGES
Our teachers here in Sydney are able to help students from all age ranges: from seniors, adults, teenagers, to young children
FOR PRESCHOOLERS
We have a program called Little Wing designed to be playful, attention-getting, and confidence-boosting in order to get preschoolers motivated and happy to learn to play the keyboard. Preschoolers taking this program will also learn the basics of rhythm and notes through a positive and fun experience to help set the right tone for the students future in music.
FOR TEENS
Teenagers who take our lessons gain both confidence and skill in their instrument as they learn to work as part of a team or band. Teenage students all take part in group rehearsals in addition to their private lessons, and these rehearsals will typically lead to a live performance at some point (depending on the confidence and ability of the individual student).
FOR KIDS
We always want to make sure that kids have fun during our lessons at the same time as they learn to play their instrument proficiently.
Our lessons cover a vast array of musical styles, keeping students interested and broadening their musical horizons. Students are encouraged to prepare for piano exams, where they can study up to Grade 8 Piano and become qualified pianists if they choose.
FOR ADULTS
It's never too late to pick up an instrument, and our teachers are used to teaching adults just as much as children through the basic fundamentals of playing the keyboard or piano. Depending on the adults inclination and skill level these lessons can also be supplemented with group rehearsals and live performances as in the case of teenage or even talented pre-teen students.

Kayla teaches all three of our children piano lessons weekly and has done so for more than a year. She is great with the kids (ages 7 to 14). She is not only talented and knowledgeable about music, but also has passionate about the art form.
She has been excellent about keeping them interested and excited about music and performance. I highly recommend the teachers from Piano Lessons Australia
Renoo Menard, Happy Mother
FAQs ABOUT OUR PRIVATE PIANO LESSONS
Do I need to travel anywhere for my lessons?
We will come to your home, meaning you don't have to fight traffic to get to after school lessons.
What areas do you service? On which days of the week?
Depending on location & teacher availability, lessons can be held on any day of the week are taught around all suburbs all across Australia & New Zealand
Do I need to own a piano or keyboard?
You will need to have your own instrument at home to take lessons with Piano Lessons Australia.
Pianos may be out of some people's price ranges, but keyboards are perfectly fine for beginners. Introductory keyboards are an easy and affordable option for homes without a piano.
How old should my child be to begin piano lessons?
Children as young as five can begin learning the piano and basic music theory.
We are very experienced in tutoring young children who are complete beginners, and have all the patience and personality needed to engage your child and give them best start in their musical journey.
What styles of music do you teach?
We are qualified to teach all styles of music, whether you're interested in popular, contemporary, classical, jazz, or musical theatre.
However, we encourage our students to explore all genres to show them just how interesting the piano can be.
Am I too old to start playing the piano?
Absolutely not! There is no right age to begin learning a musical instrument, and the best time to start is now!
We specialise in piano lessons for adults and we can teach you your favourite songs, how to read music, theory, or just about anything you'd like to learn about the piano.
The piano is a fun and great way to exercise your creative abilities so don't just dream about it, start learning.
What are your teaching qualifications?
We are highly experienced in teaching students of all ages and skill levels, and have been playing for the piano most of our lives.
We have all undertaken a NSW Government certified "Working with children" police check, and you will soon discover we are very friendly and patient with children to make students comfortable with learning at their own pace.
Can I self learn piano?My piano teacher, John is superb and very talented. He is very patient with his students and he cares. He specializes in piano lessons and tailors them to suit the needs of the students, which I actually consider incredible!!! You won't regret...
read more